HOME
ATW Manufacturing Company, Inc.
800 759-3388 - 541 484-2111 - M-F, 8-5, Pacific Time

Manufacturing Company, Inc. (800) 759-3388 • email
Master Sealer Distributor for 25 Years!
Foot Operated Impulse Sealers - Industrial Production Quality

Foot operated impulse sealers are designed for heavier duty use. Available in either12", 18" or 24" seal lengths with your choice of 2mm seal width (1/8") or 5mm seal width (1/4"). Foot sealers will seal most heat sealable bags and allow the operator to keep both hands free for quicker and more accurate sealing. The variable timer control allows the sealing of all kinds of plastic films up to 24" wide and 20 mil thick, and will also seal foam, and even bubble wrap!
TEW - AIE Foot Sealers are the Perfect Answer for your high volume sealing needs! Optional Adjustable Tilting Heads & Height Extensions Available!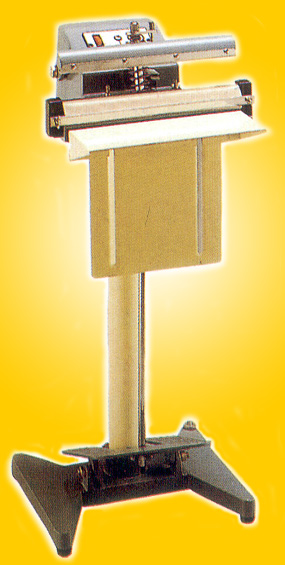 AIEF-302
12"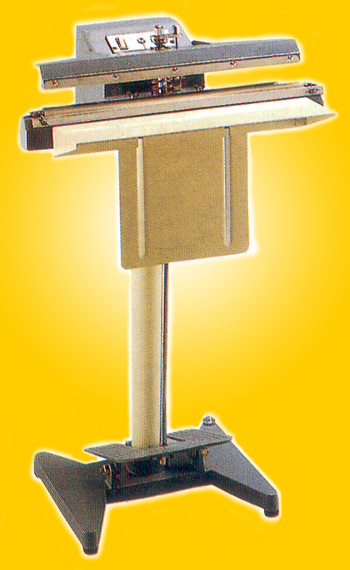 AIEF-452 18"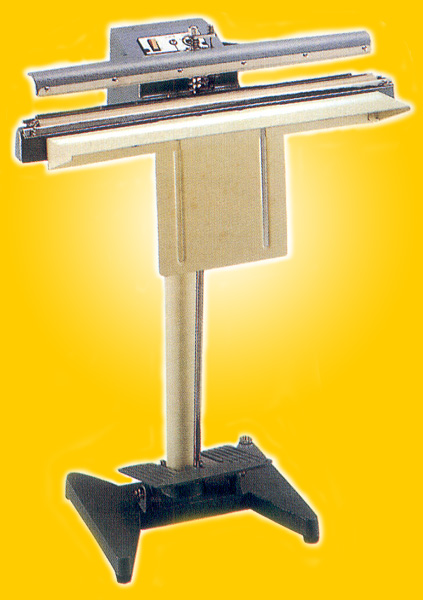 AIEF-602 24"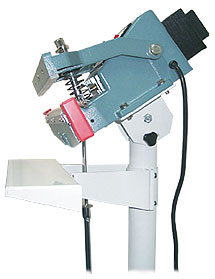 Tilt Neck Option
Can't decide which seal width (1/8" or 1/4") you need? Send us some of your bags! We'll "sample seal" everything for you, carefully label each and return to you at our expense.
This way you can judge for yourself which seal is better for your needs before you buy!


We Want You Satisfied With Your Purchase!


See Chart Below to Select Model Number for 1/8" or 1/4" seals...Model numbers ending in "02" (1/8" wide seal) or "05" (1/4" wide seal)
Model


AIEF-302


12" - 2mm wide sealing wire

AIEF-452


18" - 2mm wide sealing wire

AIEF-602


24" - 2mm wide sealing wire

AIEF-305


12" - 5mm wide sealing wire

AIEF-455


18" - 5mm wide sealing wire

AIEF-605


24" - 5mm wide sealing wire
Popular Options:All can be added to any sealer to better fit your specific needs.
Impulse Power

400Watts

600Watts
800Watts
700Watts
1000Watts
1300Watts
Max. Seal Length

300mm 12"
450mm 18"
600mm 24"
300mm 12"
450mm 18"
600mm 24"

10mm wide impulse element foot sealers are also available

. Call or email
Seal Width

2mm (1/8")

2mm (1/8")

2mm (1/8")
5mm (1/4")

5mm (1/4")
5mm (1/4")

#ATWFST: Tilt Neck Option Foot Sealer Stand Easier Sealing of loose products like powders and liquids to prevent spilling while sealing.

$175.00
Max. Bag Thickness

16 mil

16mil

16 mil

16 mil

16 mil
16 mil
#ATWFSX: Height Extension Raises the sealing heads 10 inches making standing operation more comfortable and productive.
$180.00
Heat Time

0.2~1.7(sec.)

0.2~1.7(sec.)
0.2~1.7(sec.)
0.2~2.2(sec.)
0.2~2.2(sec.)
0.2~2.2(sec.)
Weight

52 lbs. (23kg)

57 lbs. (28kg)

65 lbs. (34kg)

54 lbs. (24kg)

62 lbs (29kg)
75 lbs. (35kg)
Web Price Each

$440.00
$515.00

$605.00

$450.00
$550.00

$650.00