HOME
ATW Manufacturing Company, Inc.
800 759-3388, M-F, 8-5, Pacific Time

Manufacturing Co., Inc. (800) 759-3388 • email
Master Sealer Distributor for 25 years!
Automatic Impulse Bag Sealers - Industrial Quality

TEW - AIE Automatic Impulse Bag Sealers from ATW Manufacturing are perfect for high volume bag sealing. They sit right on your work bench and can be operated in fully automatic mode or sealing by just pressing the electronic foot switch. PERFECT FOR HANDS FREE HIGHER VOLUME SEALING
Unlike manual sealers, these automatic sealers are fully adjustable for AUTOMATICALLY controlling sealing time, dwell time, and sealing speed. Available in either 14", 18" or 24" seal lengths with your choice of 2mm seal width (1/8") or 5mm seal width (1/4"). Automatic Sealers will seal most heat sealable materials and are especially suited for high volume sealing of polyethylene bags and polypropylene bags, up to 12 mil in thickness.
Order by 3PM for Same Day Shipping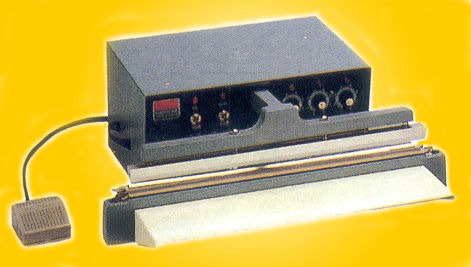 14"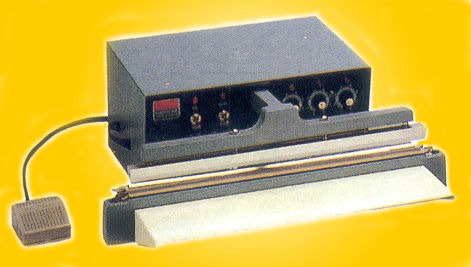 18"
24"

See Chart Below to Select Model Number for 1/8" or 1/4" seal widths
ONE YEAR LIMITED WARRANTY

FEATURES:

Automatic impulse bag sealing with precise electronic control.
Convenient for high volume packaging. Easily seals up to 12 mil thick bags.
High efficiency and compact in size.

Can't decide which seal width (1/8" or 1/4") you need? Send us some of your bags! We'll "sample seal" everything for you, carefully
label each and return to you at our expense.
This way you can judge for yourself which seal is better for your needs before you buy!
We Want You Satisfied with your purchase!